High School Showcase
Hello McAuliffe Families!
It has been fantastic getting to know your students and getting the school year rolling! I wanted to give you some information about our Annual High School Showcase and direct you to our High School Showcase Website. Feel free to navigate the website and check back in as information is updated weekly. Our showcase will be held virtually on Thursday, October 21st. Below are the current lineup of high school presentations.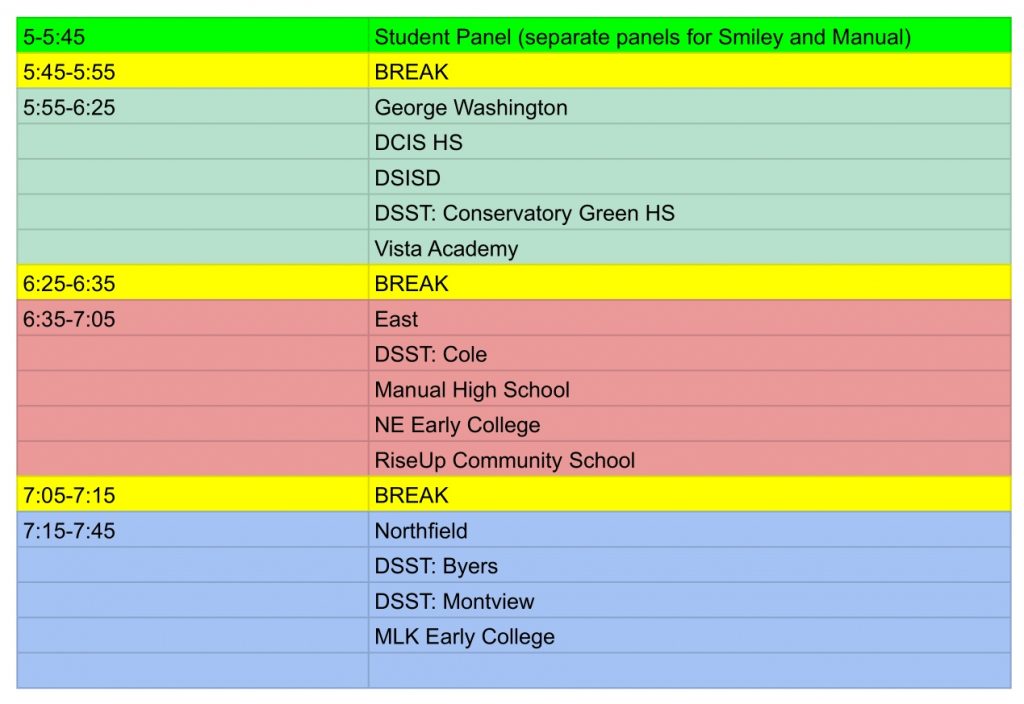 8th grade students will be notified of expectations for the showcase and further information during their ICAP lessons which will occur on October 4th and 5th. If you have school specific questions, please use the Q&A documents linked to each page to get your questions answered by representatives from the high school. If you or your child have any other questions, please contact me at dennis_vega@dpsk12.net. Looking forward to the rest of the school year!
Dennis Vega
8th Grade Counselor
McAuliffe International School