Enrollment
Tours for Prospective 6th Graders
McAuliffe is pleased to offer in-person tours for 10 families each morning from 9:30am – 10:15am beginning October 1st. All visitors must wear masks, adults must be vaccinated, and a maximum of 3 people per family are allowed. Please do not bring siblings on tours. Families will need to remain outside the main entrance to the school until the 9:30am start time. In order to avoid traffic and waiting in the cold, please do not arrive more than five minutes before your tour. Prior to attending your tour, we strongly encourage you to access our online presentation, promotional video, and activities list at your convenience via our school website.
Sign-up for a tour here.
If you have questions, please contact Sherry Beardshear at sherry_beardshear@dpsk12.org.
Mark your calendars! The DPS SchoolChoice window for the 2022-23 school year is January 14th through February 15th, 2022.
---
Administrative Transfers
If you want to change schools but have not moved, please contact the school where your student is currently enrolled to request the Administrative Transfer form. Transfer approval is based on space availability, demonstration of genuine need and student history. Administrative Transfers are not a substitute for the SchoolChoice process and should be considered in serious situations only.
Mid-Year Entries
If you are new to Denver and need to enroll in a school for the current year, or your Denver address has changed, type your new address into School Finder to locate your neighborhood school. To enroll in your new neighborhood school, you will need to complete a Mid-Year Entry application. You will need to provide proof of address and proof of age of the student during the application process. Since McAuliffe is part of an enrollment zone, placement at schools in the zoon will be determined by availability at each school.
---
2020 Exemplary High Performing National Blue Ribbon Award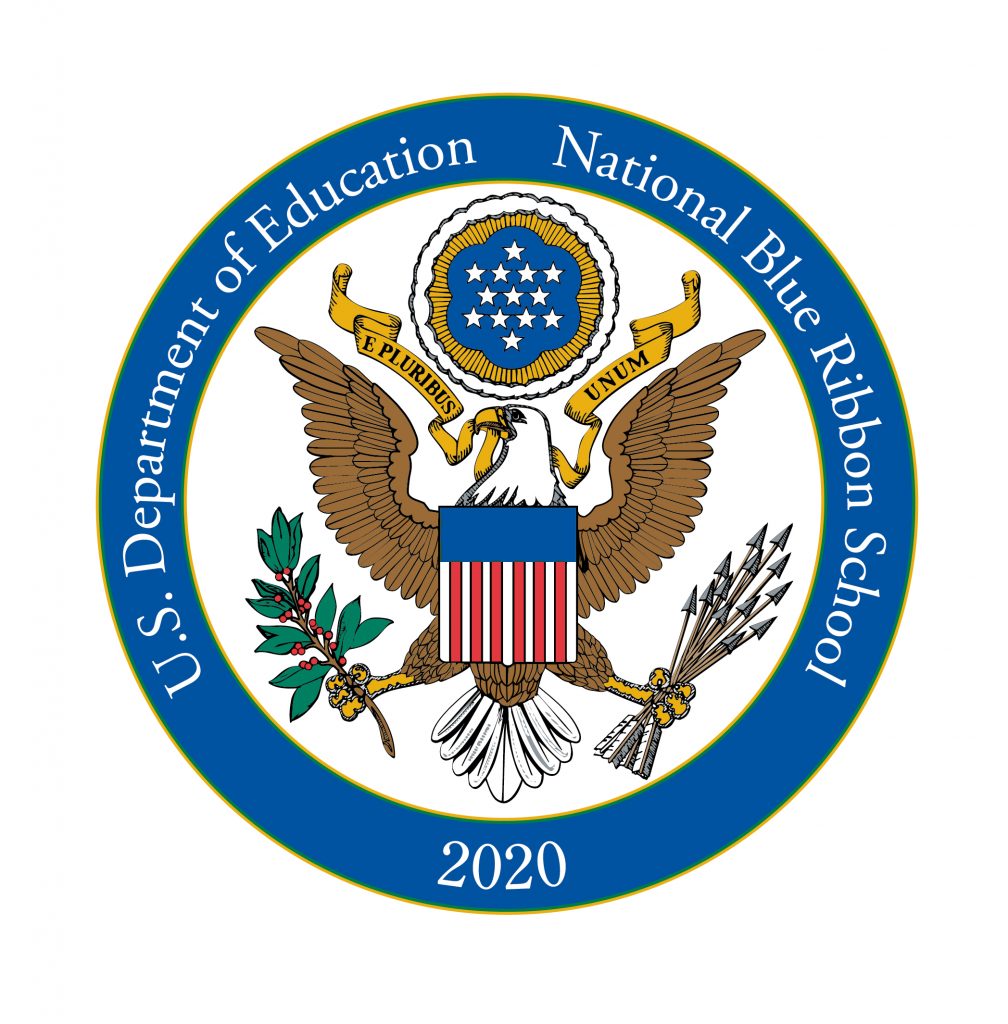 We are pleased to announce that McAuliffe International School has been recognized as one of the top schools in the nation by the U.S. Department of Education and Education Secretary Betsy Devos. As a recipient of the 2020 Exemplary High Performing National Blue Ribbon Award, McAuliffe joins only three other schools in the state of Colorado receiving this recognition.
We are honored to receive this award and are grateful to the families and community members that have supported our staff and students the past eight years in making McAuliffe the wonderful school that it is today.