Enrollment
Round 1 of SchoolChoice is Closed – Families will be notified of the school placement by mid-April
Round 2 of SchoolChoice opens April 11th
Who is it for? Round 2 is the first-come, first-served segment of SchoolChoice for families who missed Round 1; took part in Round 1 but want to re-explore their options; or are new to DPS for next school year.
How do I apply? Sign into your SchoolChoice account and apply to your preferred schools that have availability. If you don't have an account, you can create one using your email address or a current Parent Portal log-in.
How does Round 2 work? Round 2 applications are processed on a first-come, first-served basis. Once the application is received by the school, your student will be placed on a waitlist while the school processes the application. If the school has available space, your student will be approved and enrolled for next year. There is no lottery in Round 2, but priorities are given. If a waitlist exists, your student will be added to the list in date and time order within your given priority. Please note: This means that waitlist positions may change up or down.
If your student is accepted to a school in Round 2, any Round 1 school assignment is relinquished. You will remain on waitlists for any higher-ranked schools.
Questions? Call the SchoolChoice Hotline at 720-423-3493 or email SchoolChoice@dpsk12.org.
---
Administrative Transfers
If you want to change schools but have not moved, please contact the school where your student is currently enrolled to request the Administrative Transfer form. Transfer approval is based on space availability, demonstration of genuine need and student history. Administrative Transfers are not a substitute for the SchoolChoice process and should be considered in serious situations only.
Mid-Year Entries
If you are new to Denver and need to enroll in a school for the current year, or your Denver address has changed, type your new address into School Finder to locate your neighborhood school. To enroll in your new neighborhood school, you will need to complete a Mid-Year Entry application. You will need to provide proof of address and proof of age of the student during the application process. Since McAuliffe is part of an enrollment zone, placement at schools in the zoon will be determined by availability at each school.
---
2020 Exemplary High Performing National Blue Ribbon Award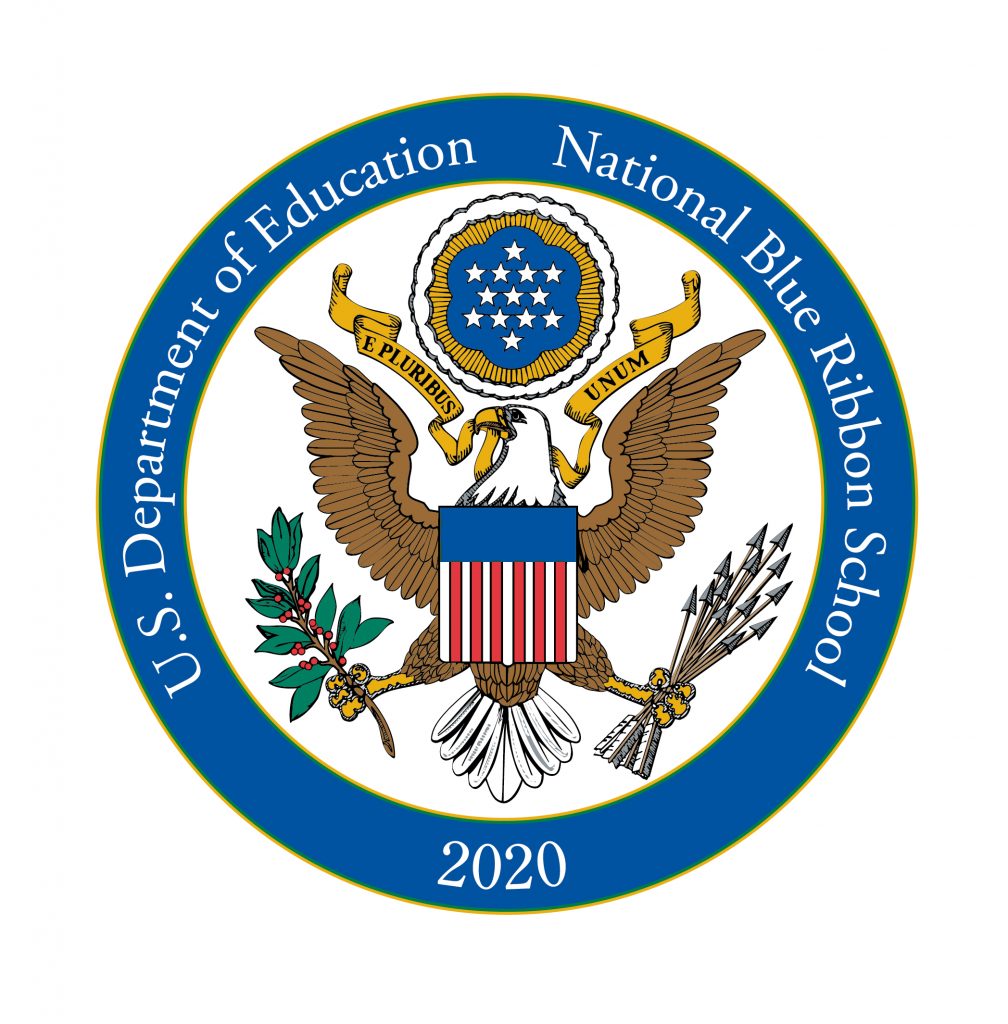 We are pleased to announce that McAuliffe International School has been recognized as one of the top schools in the nation by the U.S. Department of Education and Education Secretary Betsy Devos. As a recipient of the 2020 Exemplary High Performing National Blue Ribbon Award, McAuliffe joins only three other schools in the state of Colorado receiving this recognition.
We are honored to receive this award and are grateful to the families and community members that have supported our staff and students the past eight years in making McAuliffe the wonderful school that it is today.