Enrollment
Please watch this video to learn more about McAuliffe International or view our virtual tour here. School tours will resume next school year during Round1 of SchoolChoice.
Round2 SchoolChoice Opens April 12th
Round2 of SchoolChoice is now open. The DPS SchoolChoice open enrollment process is for any student who wants to attend a new school for the following school year and transitioning students (8th moving to 9th grade).
To participate in SchoolChoice, families submit a SchoolChoice application, on which they rank their top schools in order of preference. DPS then uses a computer algorithm that matches students to schools based on those preferences, as well as school admission priorities and available space. Families can access the SchoolChoice application through their Parent Portal account or directly through the Choice website.
Current McAuliffe 6th and 7th grade students who wish to stay at McAuliffe for the 2022-23 school year DO NOT need to do anything. All 8th grade students should participate in the Choice process for 9th grade to select a DPS High School.(even if they plan on attending their boundary high school).
---
Administrative Transfers
If you want to change schools but have not moved, please contact the school where your student is currently enrolled to request the Administrative Transfer form. Transfer approval is based on space availability, demonstration of genuine need and student history. Administrative Transfers are not a substitute for the SchoolChoice process and should be considered in serious situations only.
Mid-Year Entries
If you are new to Denver and need to enroll in a school for the current year, or your Denver address has changed, type your new address into School Finder to locate your neighborhood school. To enroll in your new neighborhood school, you will need to complete a Mid-Year Entry application. You will need to provide proof of address and proof of age of the student during the application process. Since McAuliffe is part of an enrollment zone, placement at schools in the zoon will be determined by availability at each school.
---
2020 Exemplary High Performing National Blue Ribbon Award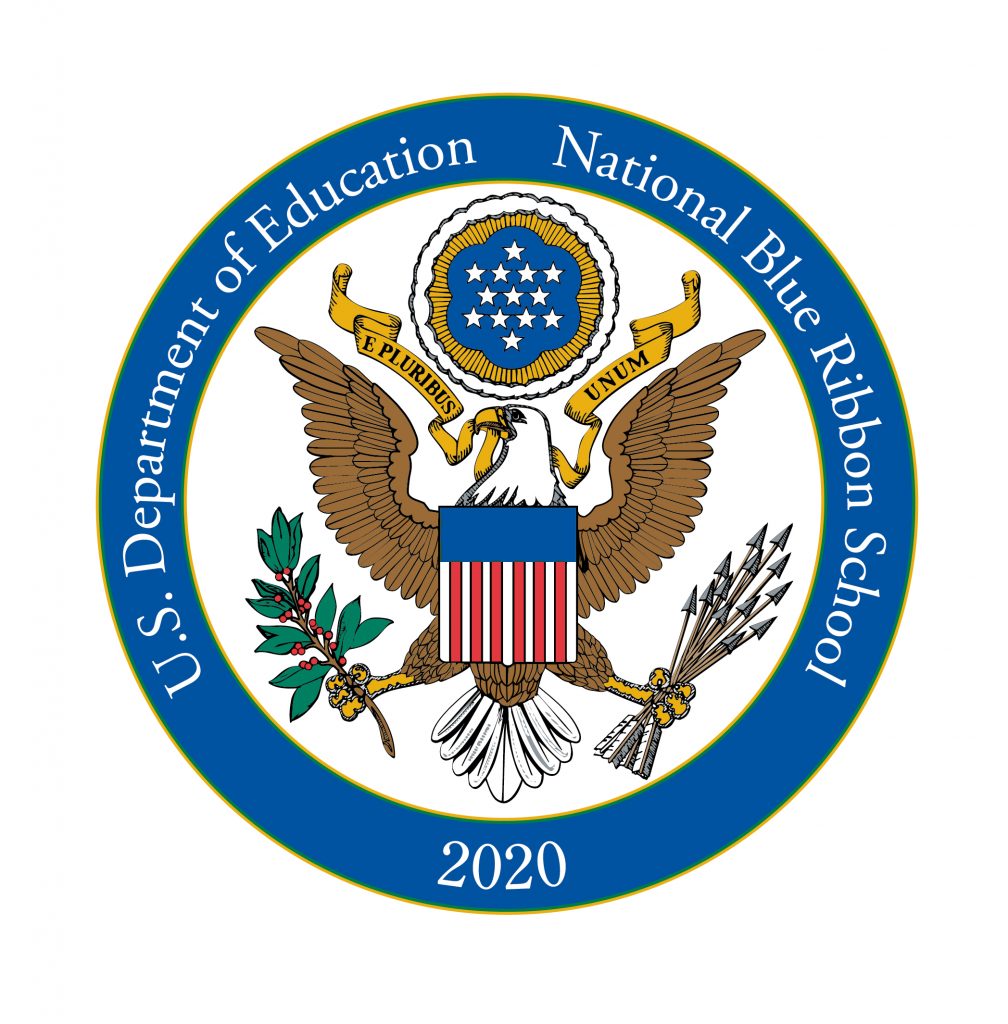 We are pleased to announce that McAuliffe International School has been recognized as one of the top schools in the nation by the U.S. Department of Education and Education Secretary Betsy Devos. As a recipient of the 2020 Exemplary High Performing National Blue Ribbon Award, McAuliffe joins only three other schools in the state of Colorado receiving this recognition.
We are honored to receive this award and are grateful to the families and community members that have supported our staff and students the past eight years in making McAuliffe the wonderful school that it is today.